In album:

Patino & Associates P.L.L.C.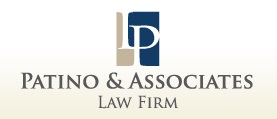 Patino Law Firm

Address: 1802 N 10th St McAllen, TX 78501
Phone: (956) 631-3535
Email: patinolaw@yahoo.com
Website: http://www.patinolawoffice.com/

Personal injury attorney assisting clients throughout McAllen & Pharr Texas who have been injured in car, motorcycle & truck accidents.

Patino & Associates is a personal injury attorney in McAllen Tx, assisting people who have been injured due to the negligent actions of another. Dr Louis Patino works with clients across many areas including, auto, car & truck accidents, medical malpractice, wrongful death, birth injuries and more.
Comments
Add Comment
Please login to add comments!